Facebook registration: easy way to stay connected

In the Manage section under Settings > Profiles > Registration via Facebook you can activate the Facebook registration. For this you need a so-called Facebook app Id. You can create these by clicking on Click here for more help.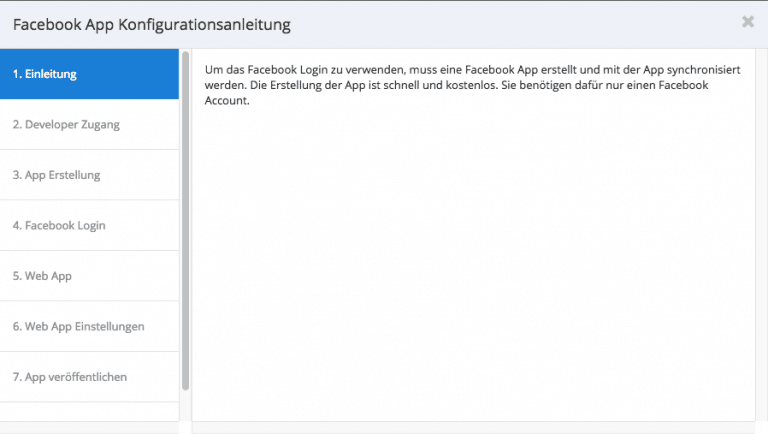 In the opening instructions we show you step by step how to proceed. Please note that you will need to publish your PWA again to enable full Facebook registration. For your native app you have to submit it to the App Store again. You will also need a Facebook account to create the ID. After the successful creation of the Facebook App Id it only needs to be added to the field: Facebook App Id. Then click on the Save button.