Show app entries in relation to own location
With the Around Me function, the app can tell users how far away the app entries are from its location. With filter functions, it can search for entries that are in its immediate vicinity. To use the Around Me function, the Location option can be added to the catalog modules such as the Product Catalogue under Collection Design > Advanced options.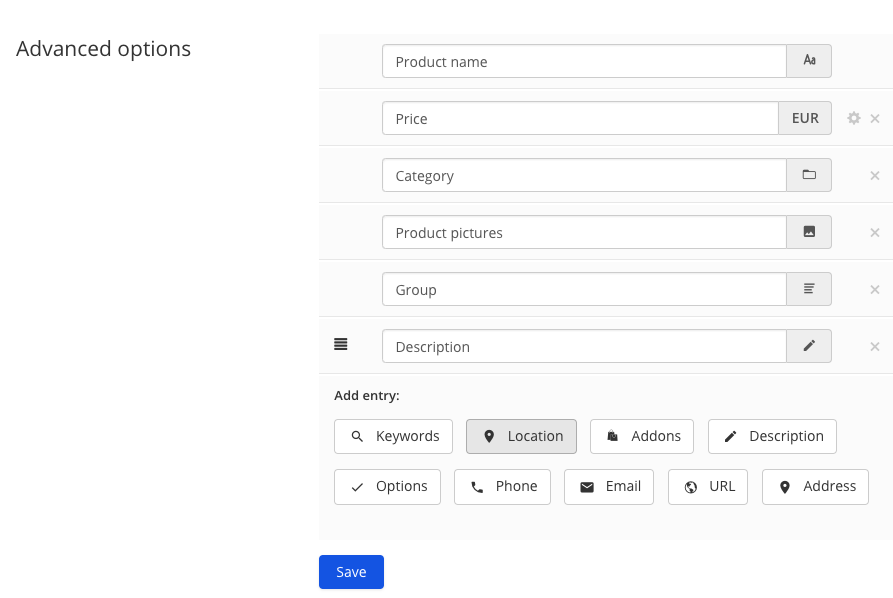 Once this is done, a small map symbol is displayed in the bottom right corner of the app. Shown in red in this example.
If you tip on the map symbol, your app user can display the location of all Post offices in relation to his location on the map. If he clicks on them, he will receive further information. In this example you can see the two "speech bubbles". He can then plan the fastest route to the closest branch (Open in maps app) or obtain further information about the branch (Open Item) and view it in the app.
Once he is back in the app, he can use the filter menu (directly next to the search function) to display all post office branches and select a specific one, e.g. Post Office 2. Click on Accept to provide your user with all the information on Office 2.
Additionally you can tap on the filter icon (Sort by) to filter the entries by distance, name or price – ascending or descending.
Tip
In order to activate the Around Me function, it is necessary to publish the app again via your dashboard.