Use text and imagery to create content that will make your app look great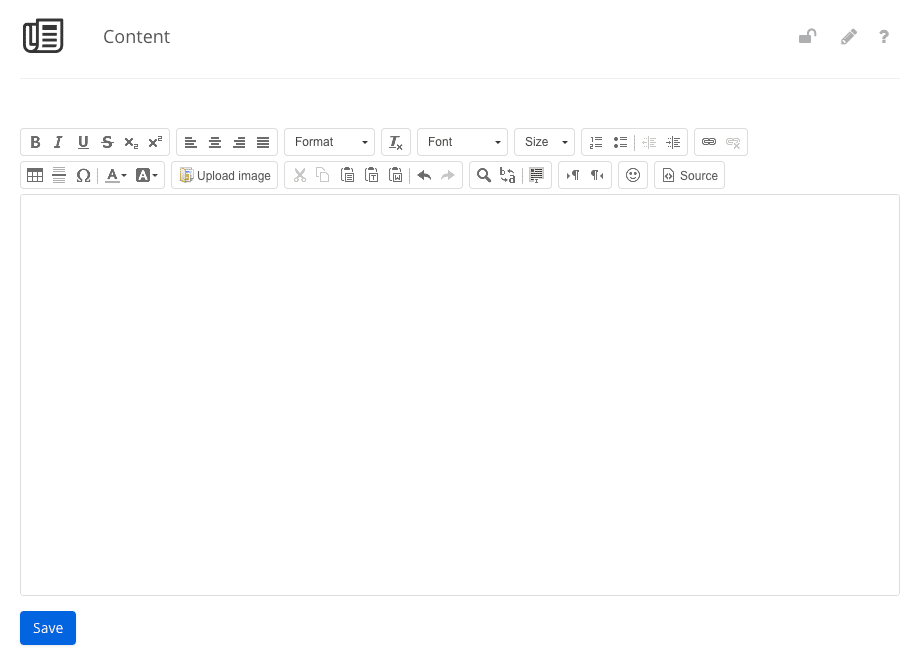 With this module you can present your company attractively in the app and add images as well as text. Simply enter your text or images into the existing editor and format the components. Click on the Save button in the app maker to save your content.
Image size or fiile size of your images
Your images are automatically adapted by our system so that they are presented in an appealing way in the app. However, the file size of your images should not exceed 10 MB.
Note
You can also add your own HTML code to the text and image module. Click on the Source Code button and you can add an external website via iFrame.