Request appointments directly via app: convenient and simple
Via this module your customers can ask for possible free appointments. So you can also use it for your appointment booking. As already with the forms module you can provide it with further form fields (e.g. name, e-mail, date and time).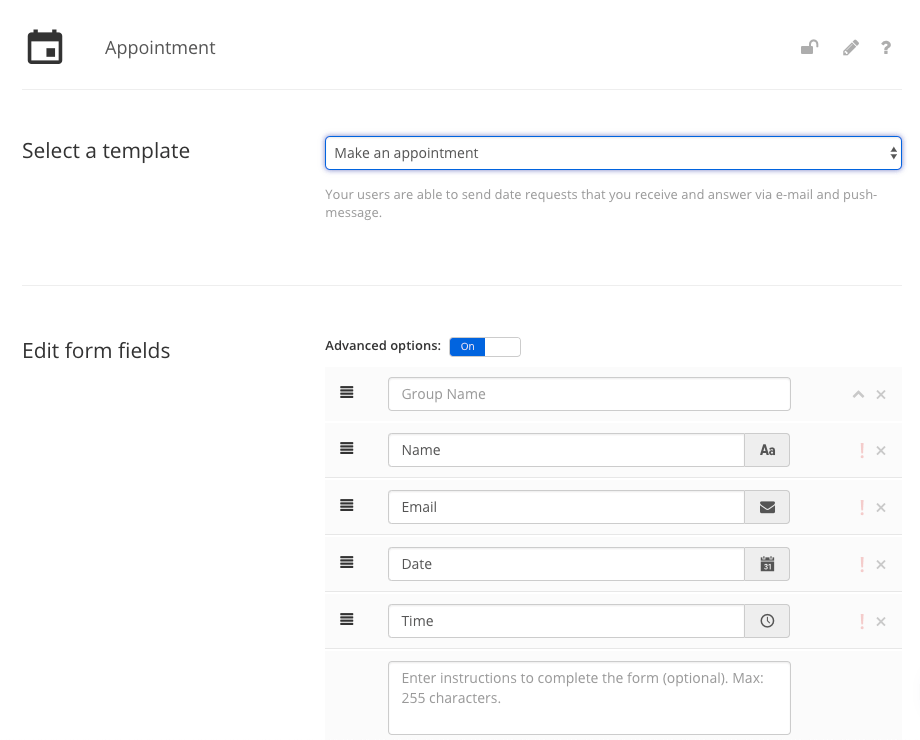 Furthermore, you can add a confirmation page to your app, where you can add an individual text and confirm that you are processing the request. You can also specify the e-mail address to which all requests from your customers should be forwarded under Specify recipient.