Set your own prices for your products and add them to your app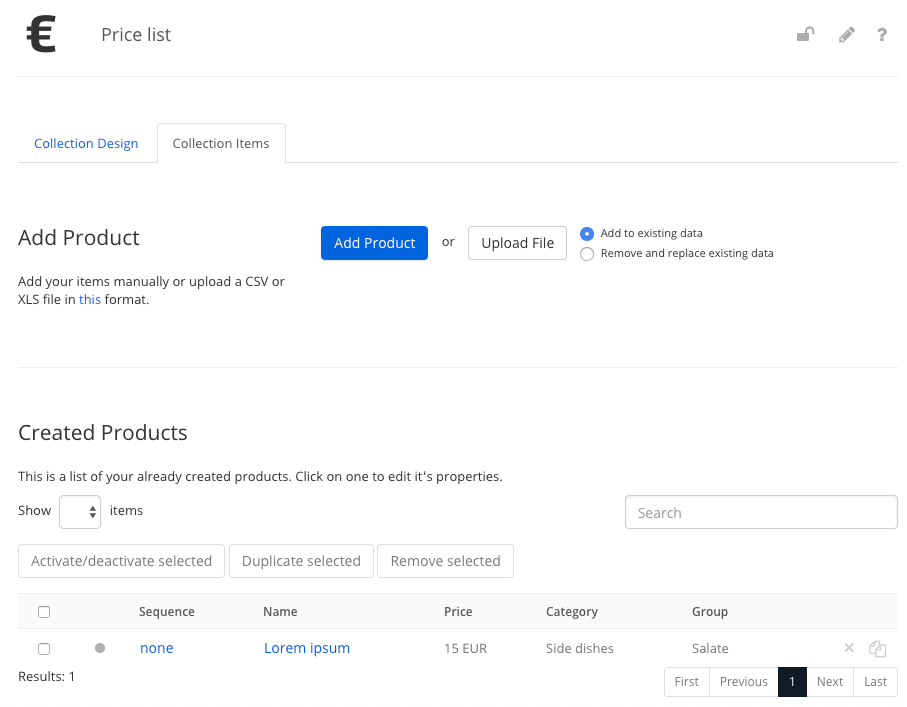 With this module you can integrate your products or services into the app via the app maker. Just click on the button Add product or Upload File. You are free to add your entries manually or upload them as CSV or XLS files. You can choose whether you want to add the entries to existing ones or replace them completely.
Under Created Products you will find a list of your already created entries. You can view and edit them at any time.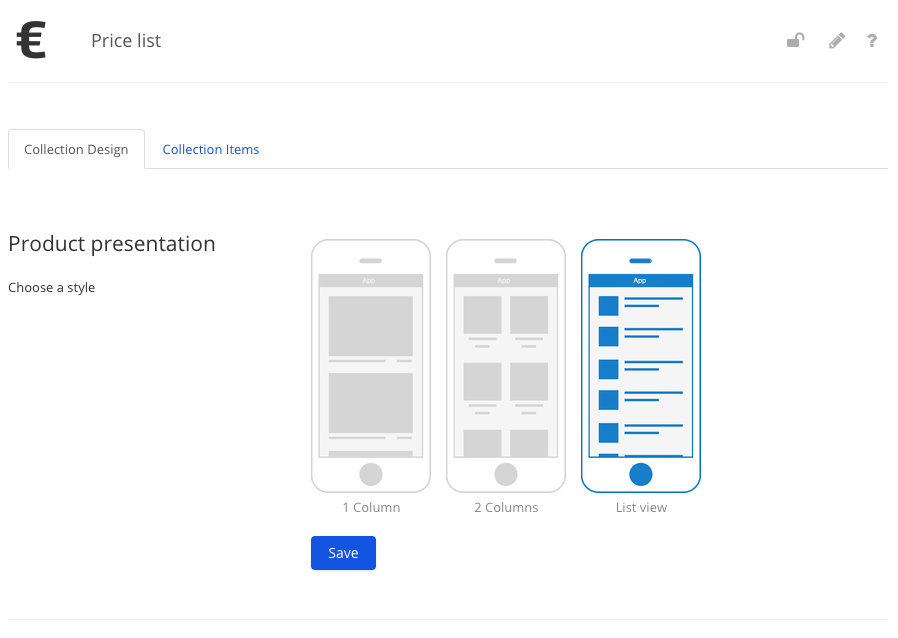 Under the tab Collection Design you can define the layout, sorting and advanced settings of your price list.
By clicking on the blue button Add Product you create your products and fill them with names, prices and possible additional descriptions.