The right wallpaper for your industry
In the Edit section of the app maker dashboard under Design you can set a background image for your app. Depending on which navigation (Tab bar, Visual, Modern, List or Tiles) you have selected, you have different procedures at your disposal.
With the visual navigation you can choose how your background image should be displayed in the app by clicking on the button Background image from several templates. With a click on image from gallery you can select a template image according to your industry. You can crop the wallpaper according to your wishes. Of course you can also integrate your own background image into the app under Upload. Click on New image and upload your desired image. You are free to upload images up to 25 MB in size to your media center. Your background image can be in either JPEG or PNG format.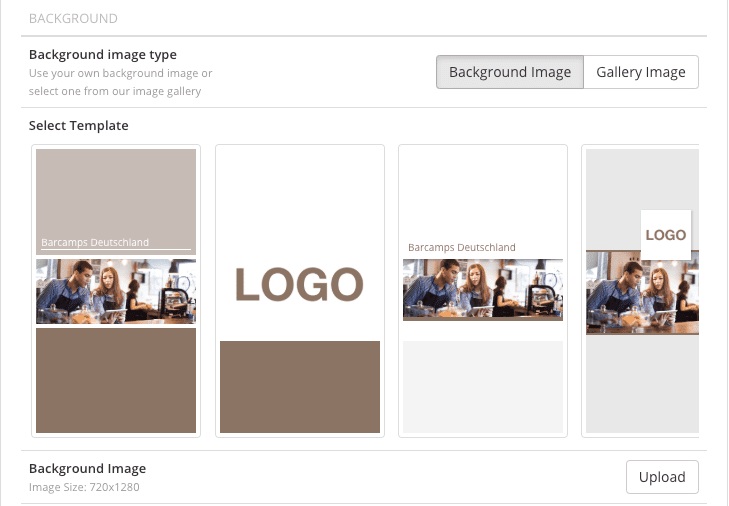 The navigation list and tiles show you which optimal image size is used for the background image and whether it may be in portrait or landscape format.

No background image is provided for the Tab bar and Modern navigations.