Create a developer account as a company account
1. Registration with Apple
If you have an Apple ID then go to step 2.
Open https://developer.apple.com/ and click on Account in the upper right corner to start registering your Apple developer account.
1.1 Create an Apple ID for your Developer Account
Your Apple developer account will be linked to an Apple ID. Even if you already have your own Apple ID, we recommend that you create a new account for your app release for security reasons. Click here on Create Apple ID. If you want to use an existing Apple ID, continue with step 2.
1.2 Register with Apple
Fill in the form below and complete the registration.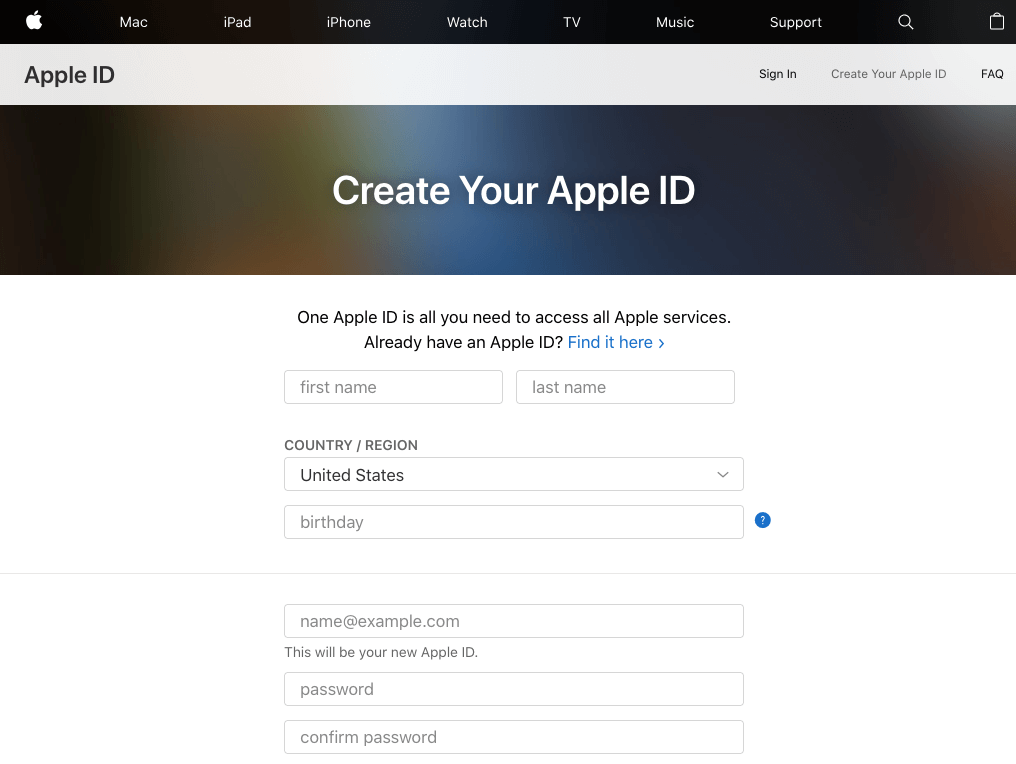 2. Join the Apple Developer Program
An iOS device is required to join the Developer program. In order to join the Apple Developer Program you will have to add one of your Apple devices as trusted one. If you have a trusted device already then go to step 2.3.
2.1 Adding Macbook as trusted device
Visit System Preferences of your Macbook and choose iCloud from the popup.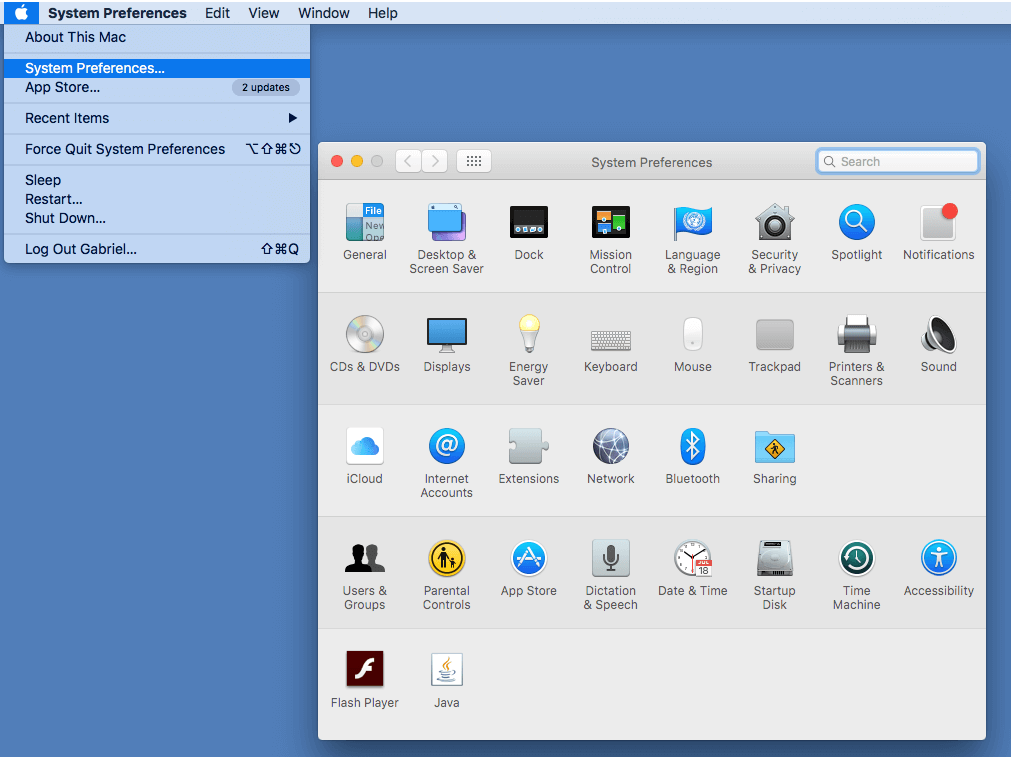 Now you will have to login using your Apple ID credentials and add adding phone number in order to verificate your login.

Enter received verification code and Apple ID password to iCloud modal – you will have to login once more using your Apple ID.

Then markdown only Use Find My Mac, click blue button Next and then Allow.

In order to save this setting you will have to login as your Macbook's Administrator and click blue button Allow.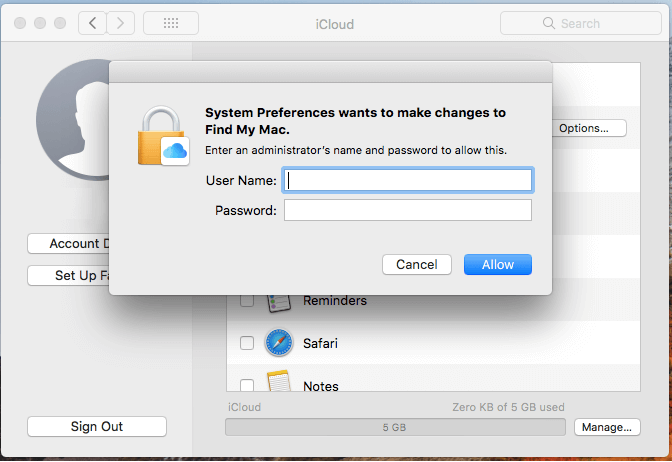 2.2 Adding iPhone as trusted device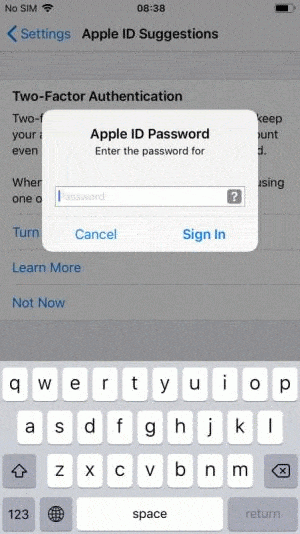 Go to Settings of your iPhone, choose Sign in to your Phone and login using your Apple ID.
Agree to terms and conditions and go back to main settings and choose Two Factor Authentication.
Then you will have to verify your Apple ID. Click Continue on verification modal and answer to security questions you've settled during Apple ID setup. Next step is to add phone number to verify Two-Factor Authentication via SMS code.
Then wait a bit and last step is to login to your Apple ID once more.
2.3 Login to Apple Developer
To publish your apps in the store, you need iOS enrollment for the Apple App Store. After log in, click on Join Apple Developer Program below.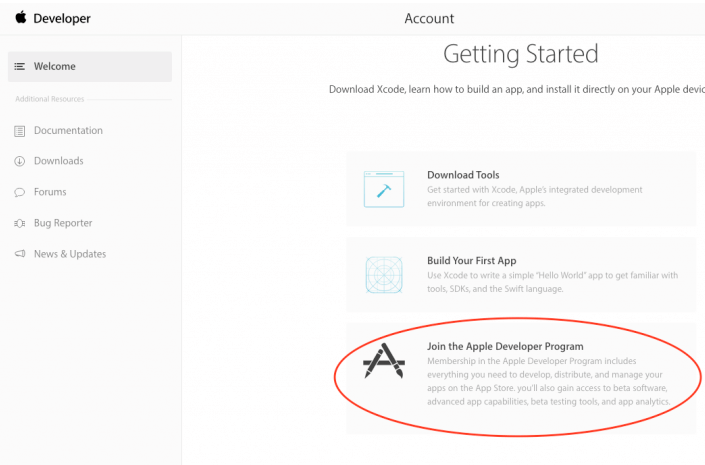 2.4 Enrollment
As an organization, you need a D-U-N-S Nummer and fill out the form. Obtaining the D-U-N-S number can take up to a few weeks. You can get a free one from the following website: https://www.upik.de/. After getting a D-U-N-S Nummer choose correct option from the form – app owner or authorized employee. Select Company/Organization as Entity Type. Next step is to fill form und Organization Information.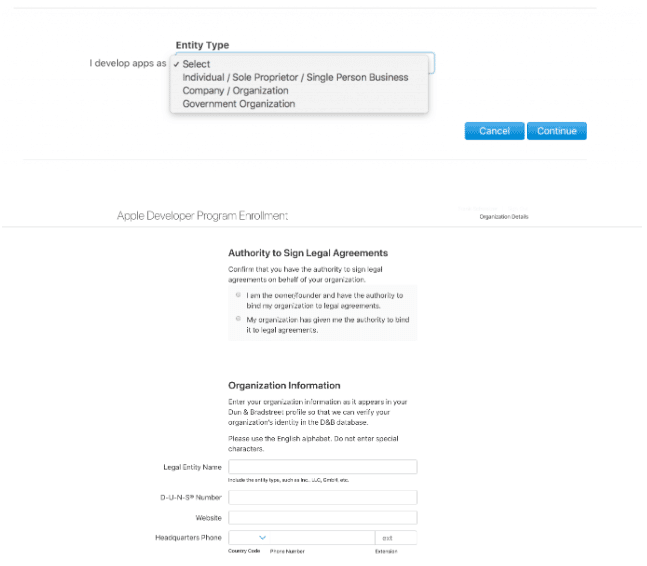 Then you will see the screen where you can check the correctness of provided data and click Continue. Then you will see your enrollment ID and a Apple representative will contact you in order to verificate your provided data.
Payment
Creating a Developer Account costs 99 US dollars per year. Complete the registration of your developer account by paying. Please note that only a valid credit card is required. Apple accepts payment in 48 hours max.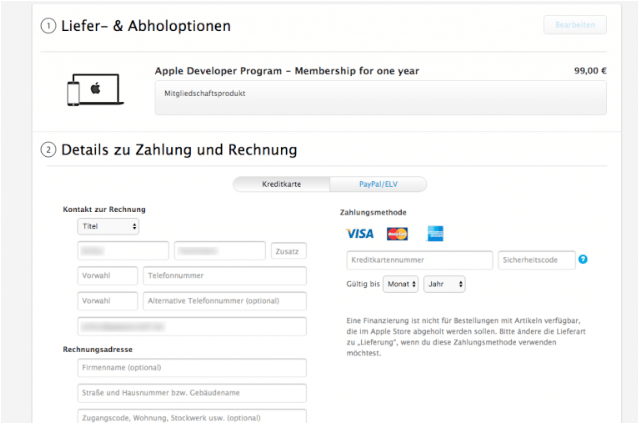 3. Apple iTunes Connect invitation
After payment, you must send one invitation to iTunes Connect so we can submit your app to the store. You'll find an email address on your dashboard under Edit > Publish > App Store that we automatically provide (invitation@my-business.app). You send the invitation to this email address. The dashboard also contains instructions on how to proceed.
Send invitation to App Store
Login to iTunes Connect and choose Users and Access.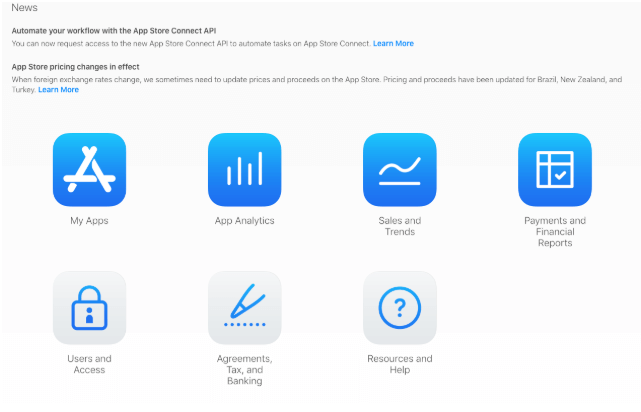 Click + button and fill form using following data:
First Name: AppYourself Support
Last Name: AppYourself Support
Email: apple id which you can find in your dashboard
Roles
Under Roles you choose Admin
Developer Resources
Confirm the checkbox Access to Certificates, Identifiers and Profiles and click on Invite.
Once you've entered all the necessary information, click the Connect button on the dashboard. Last but not least, only the verification from our side is still pending. This process takes less than one working day. Once the verification is complete, you will see a green button in the Edit section under Publish > Publishing Status. Only now is it possible to (re-)submit the app.