How to create the Google Play invitation for the submission service
To submit your app to the Google Play Store, please send us an invitation to your Google Developer account with administrator rights.
To do this, proceed as follows:
Send Google invitation
Log into the Google Play Developer Console from your dashboard. You do this under Publish > App Store > Google Play Store. There you click on Google Play invitation and then on the blue button Login.
In the console, click Settings > Users & permissions > Invite new user. Please enter the following e-mail address: ays.invitation@gmail.com
Under the point Role you specify administrator
Then click on the Send invitation button.
Creation of the service account and JSON file
It is also necessary to create a so-called service account in order to define access rights and generate the JSON file. Log in to the Google Play Console and click on Developer account > API access and then on the Create Service Account button.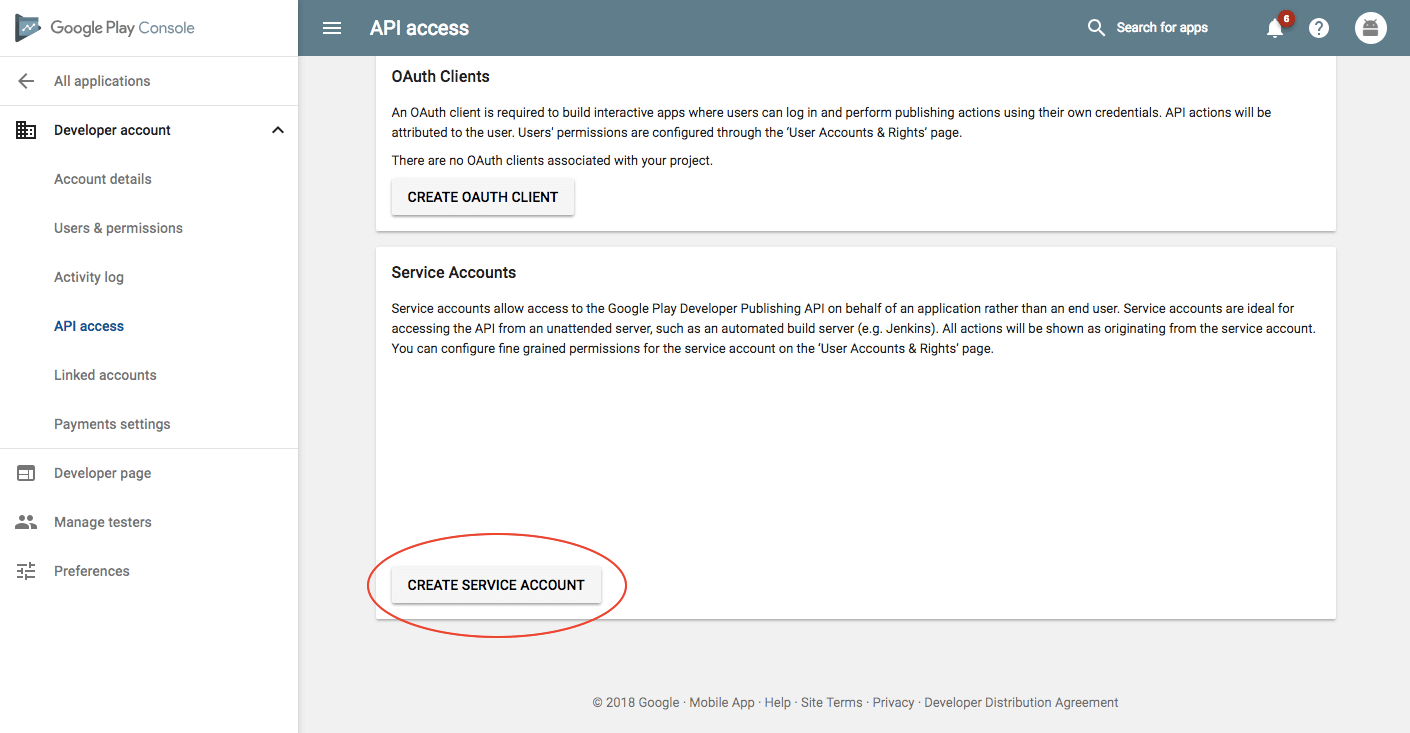 Now click in the appearing window on the link Google API Console; not on DONE!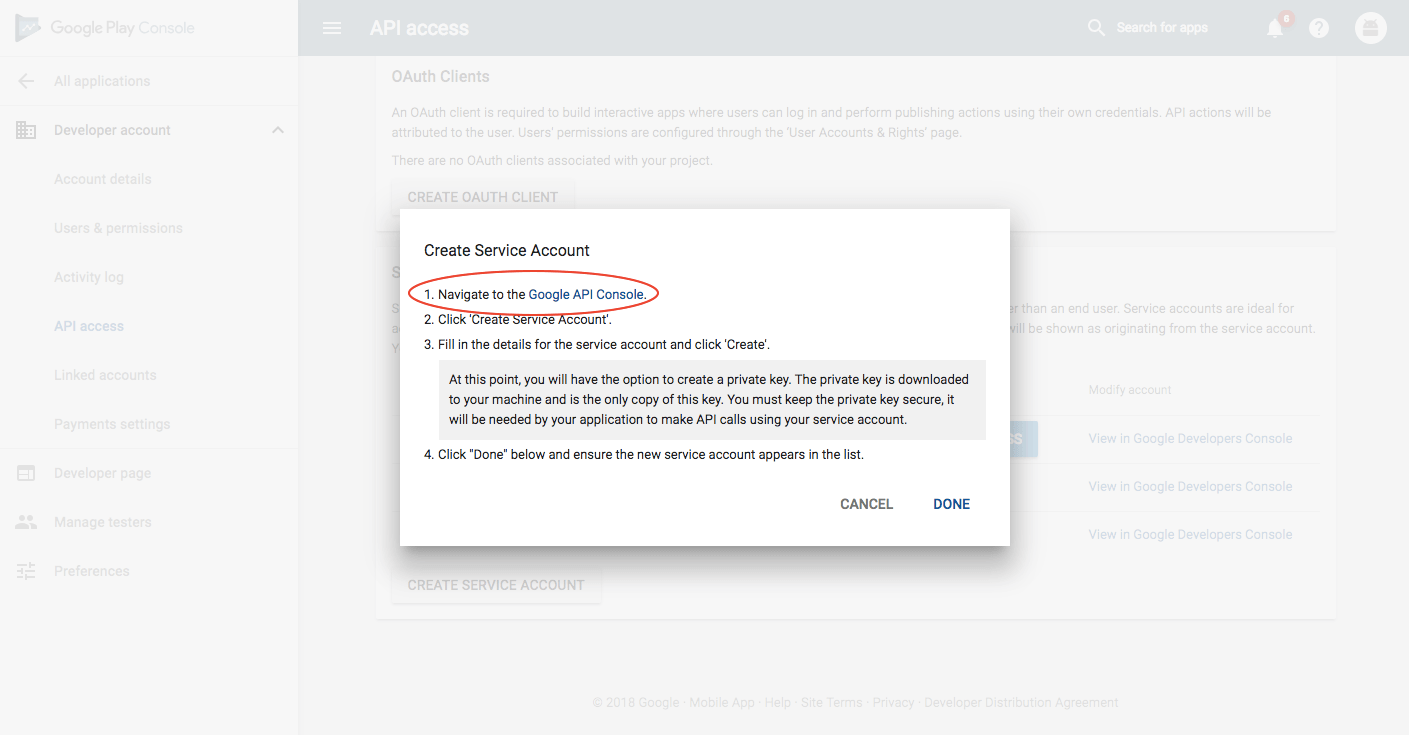 In the Google API Console click on + Create Service Account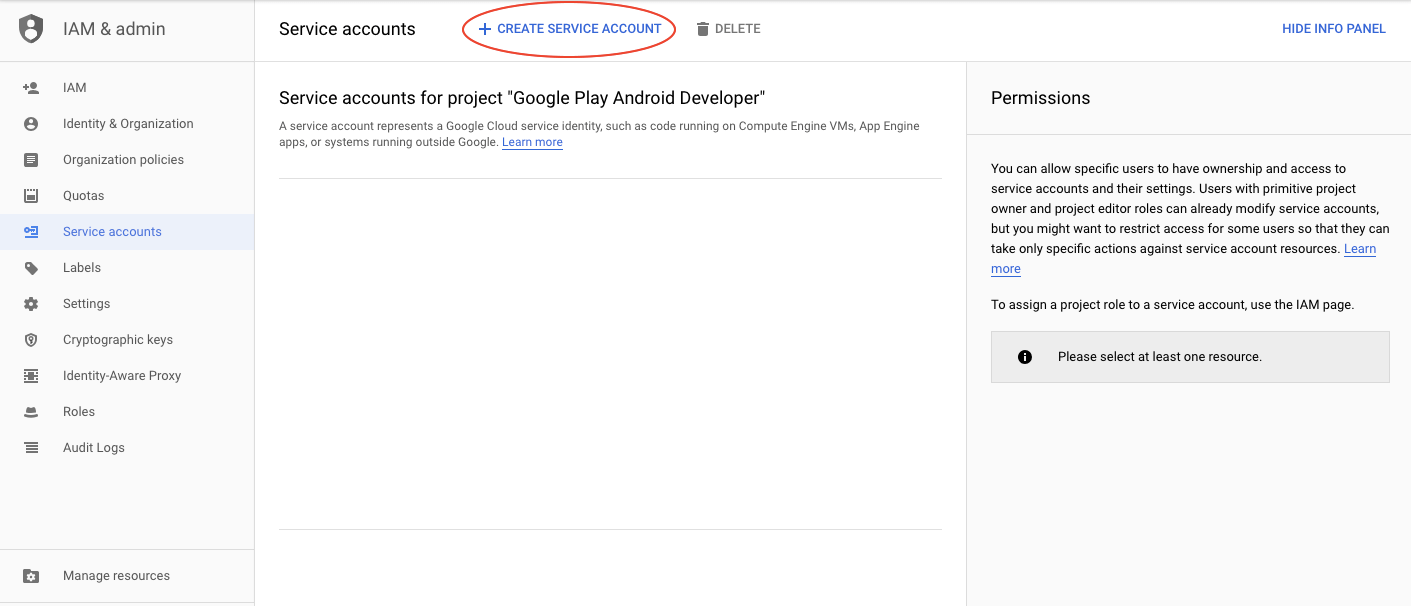 Now three steps have to be followed:
a. Specifying the name for the service account
Here you can enter aysinvitation or appyourself. The name will only be visible in your console. You can optionally add a description for the service account. Then click the Create button.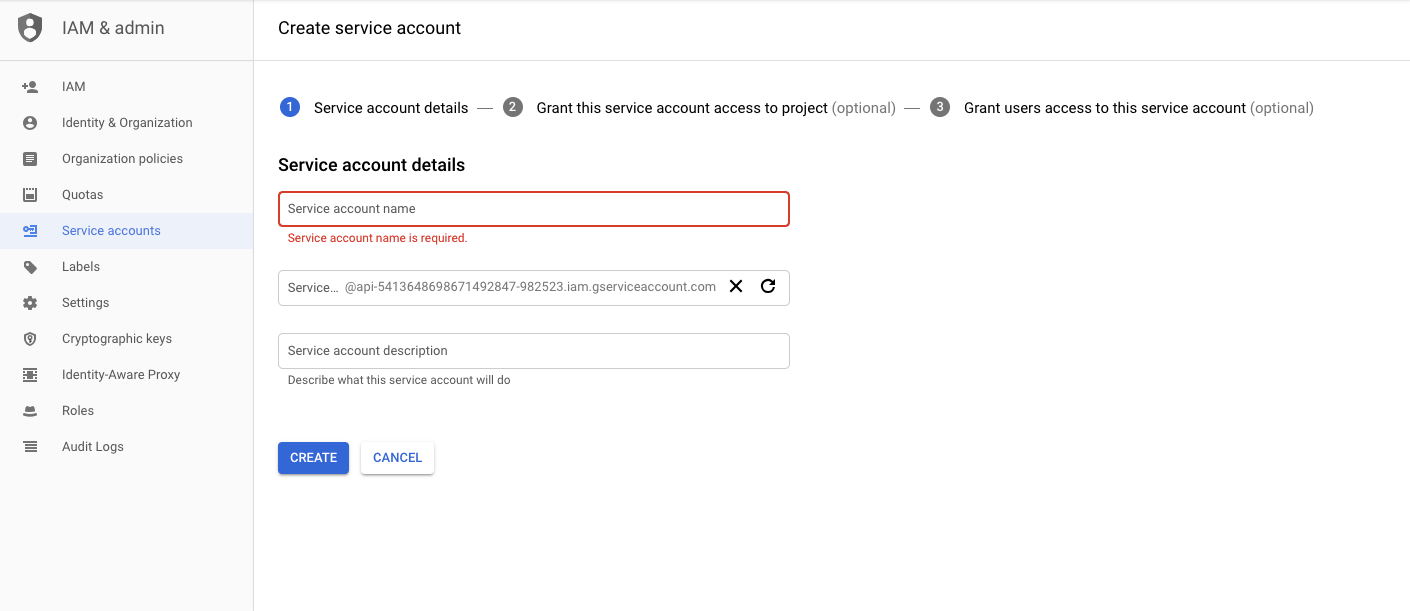 b. Manage roles
You choose the role Service Account User, which you can find under Service Accounts. Then confirm with Continue.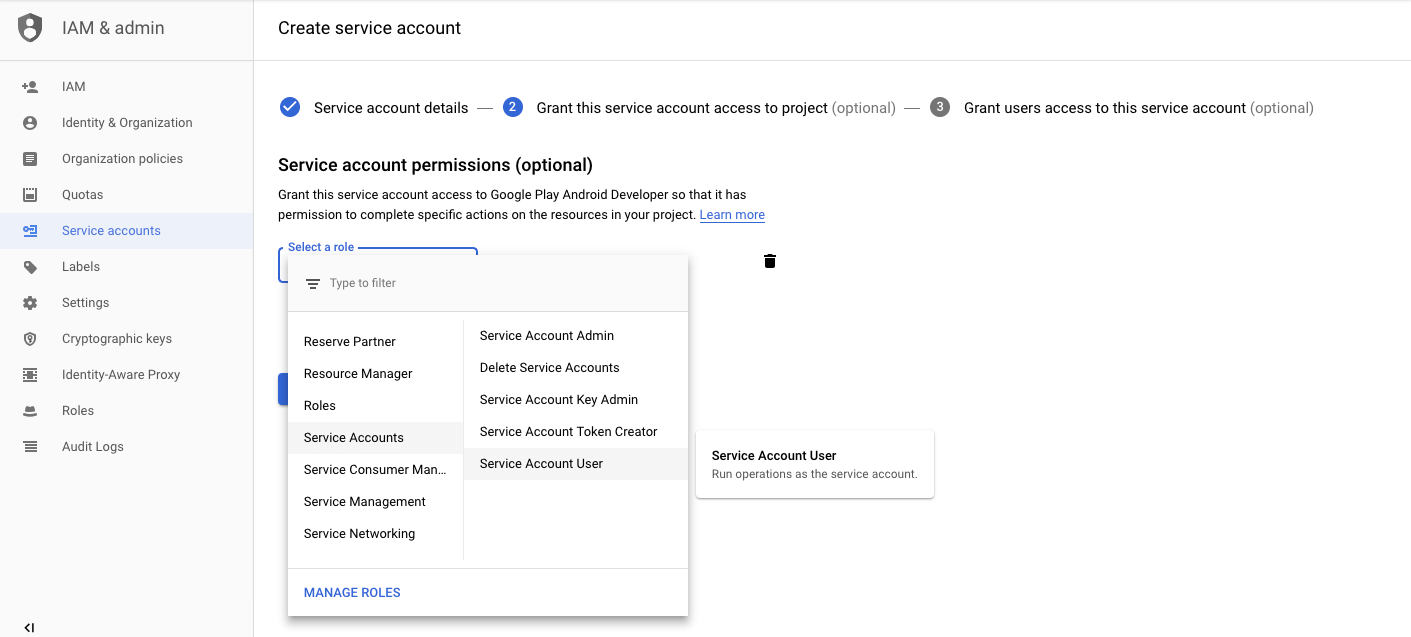 c. Provide JSON keys
Now you need the JSON key. Click on Provide JSON key and then on the Create Key button (make sure that JSON is selected under Key type). Then the JSON file is generated and saved on your computer. Click the Close button and then Done.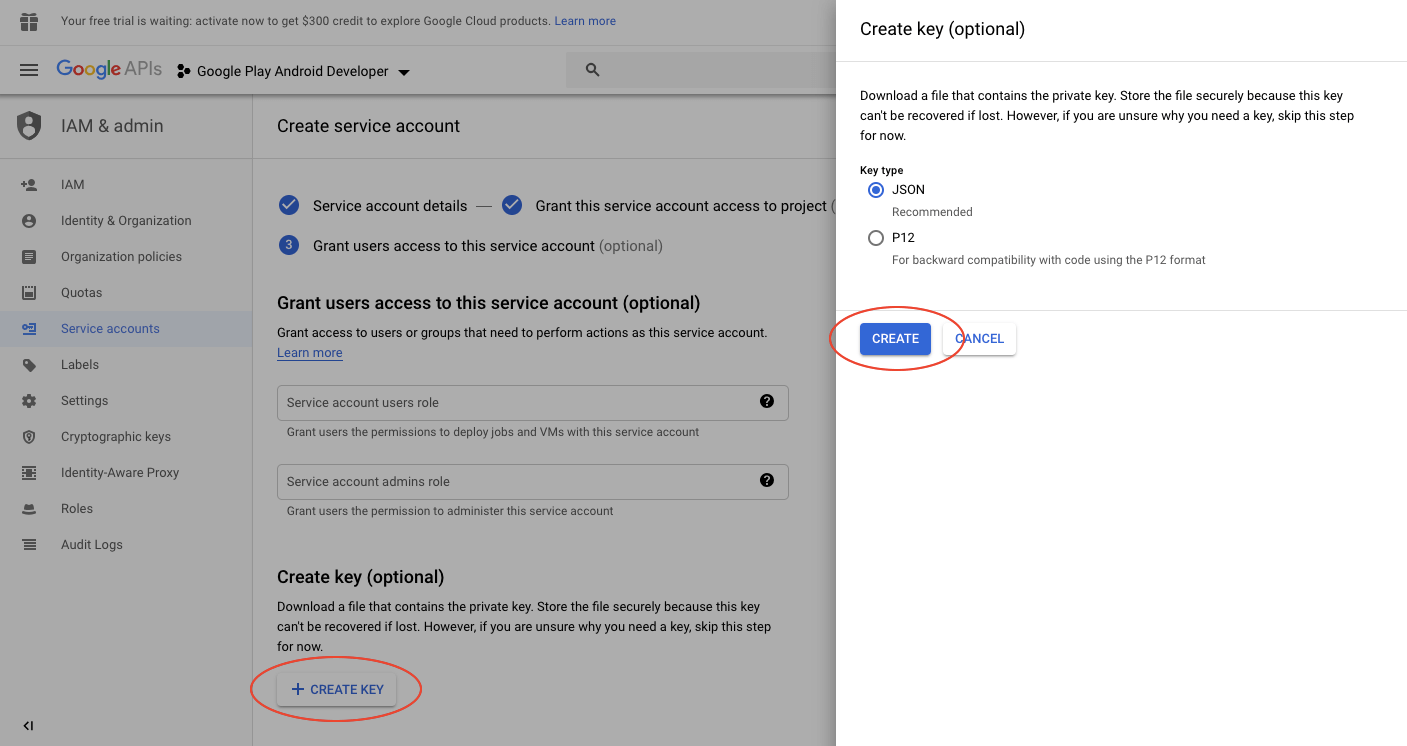 Upload JSON file to Dashboard
Now you can upload the generated JSON file to your dashboard. Under Publish > App Store > Google Play you can upload the previously downloaded file under JSON File > Choose file.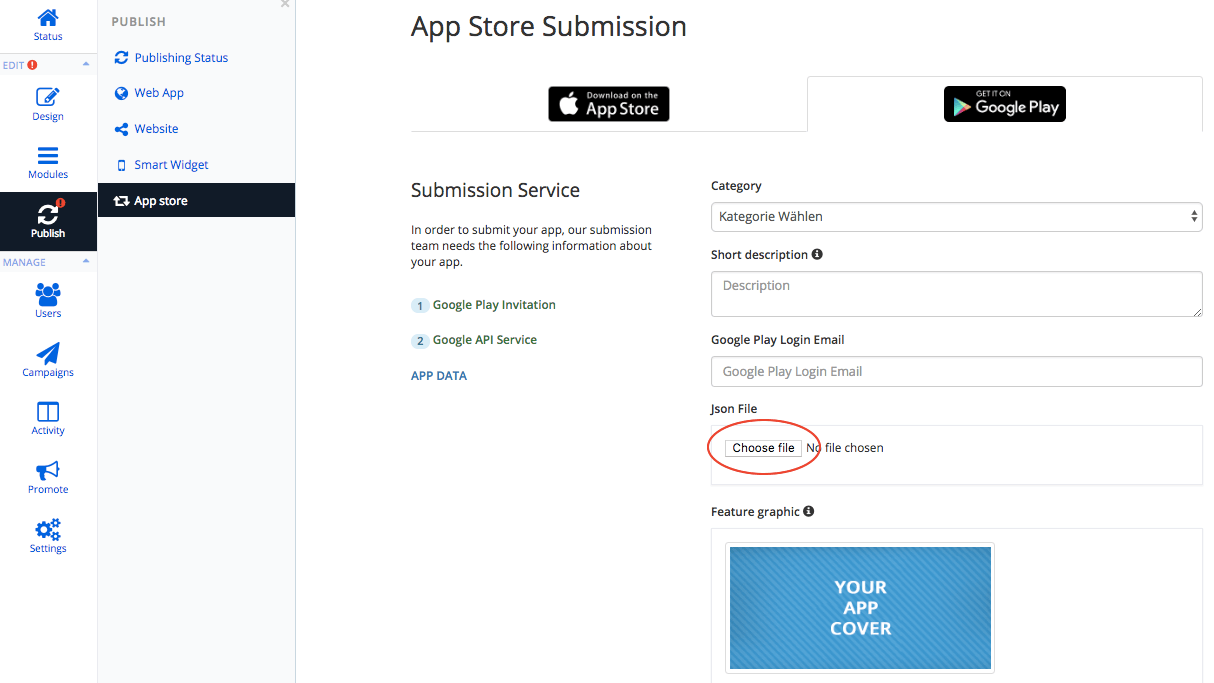 Go back to the previous website and click the Done button in the Create Service Account pop-up window.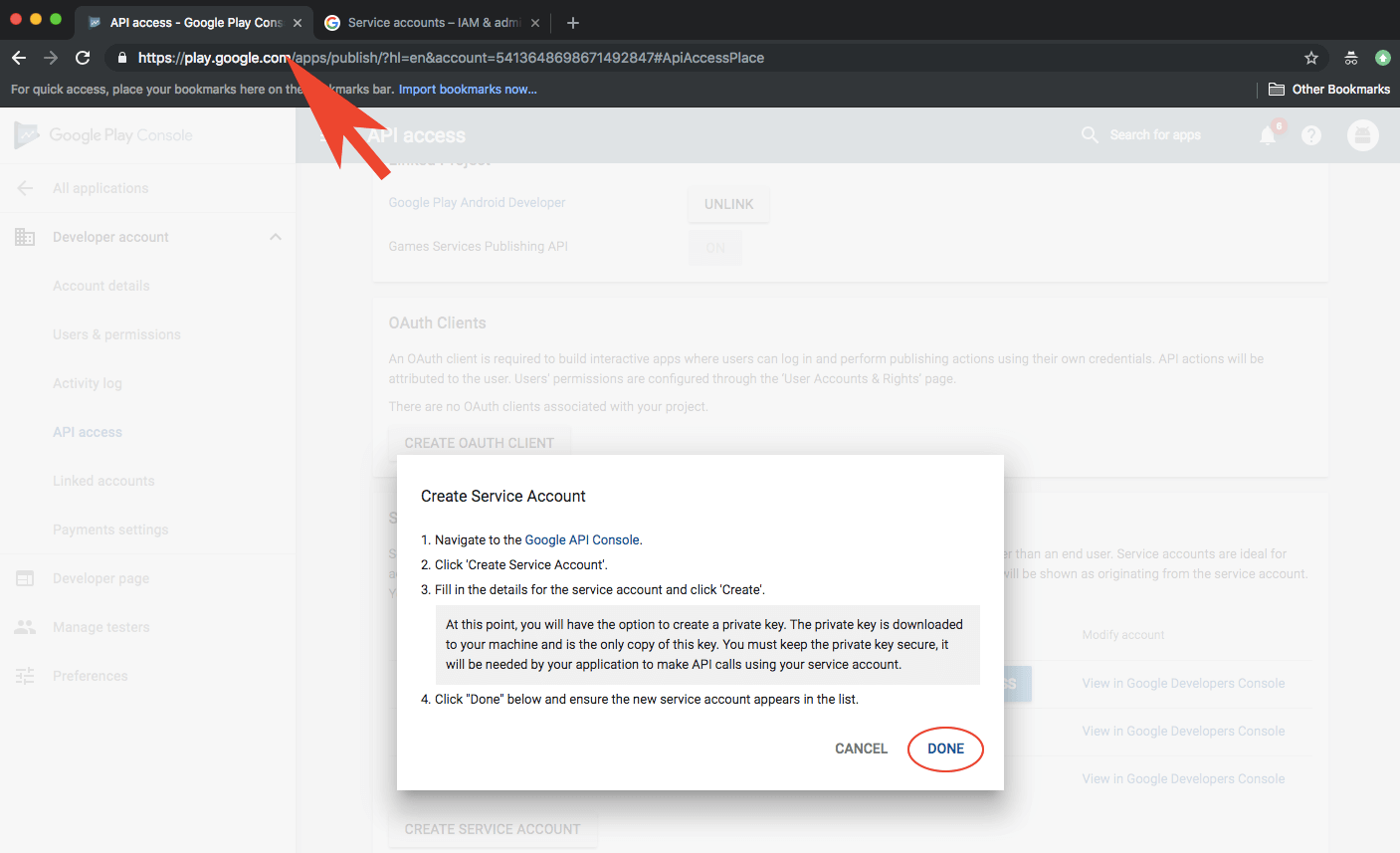 You are now in API access, where you allow access to the newly created service account (by clicking Grant Access).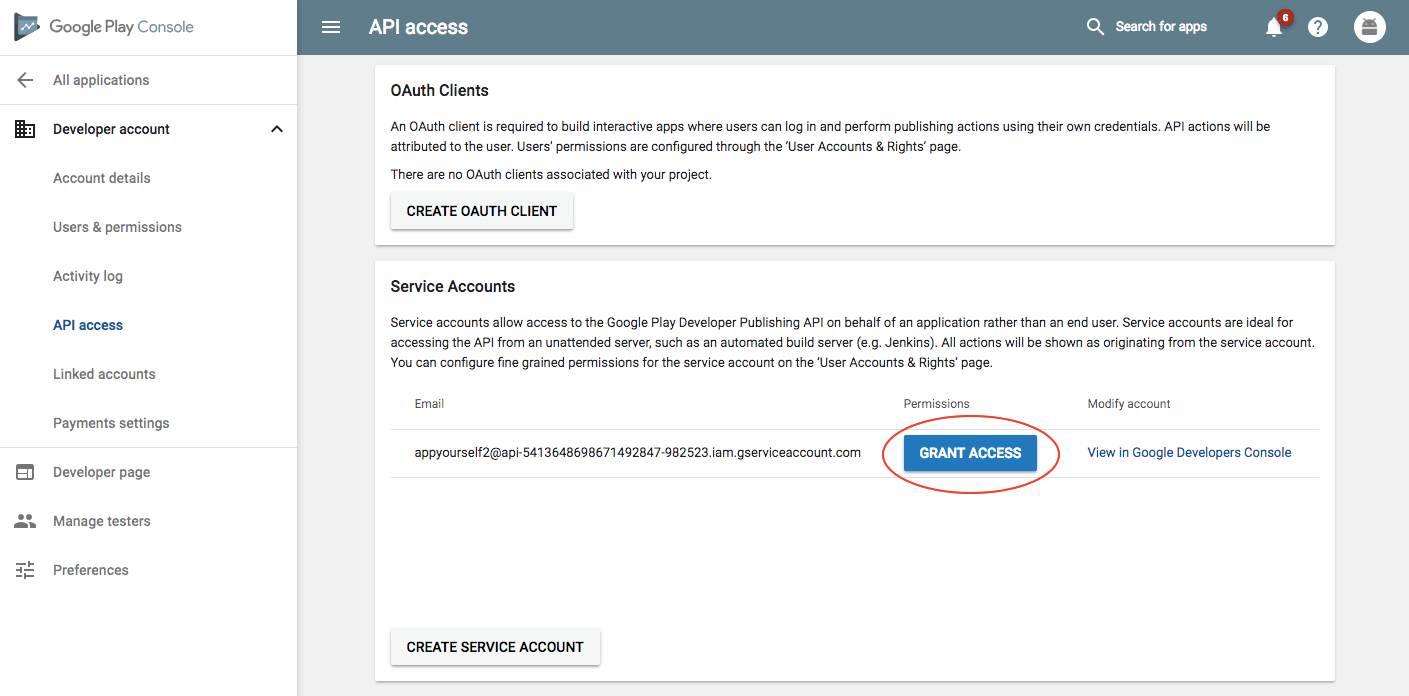 You can add new users by clicking on the appropriate button (Add user).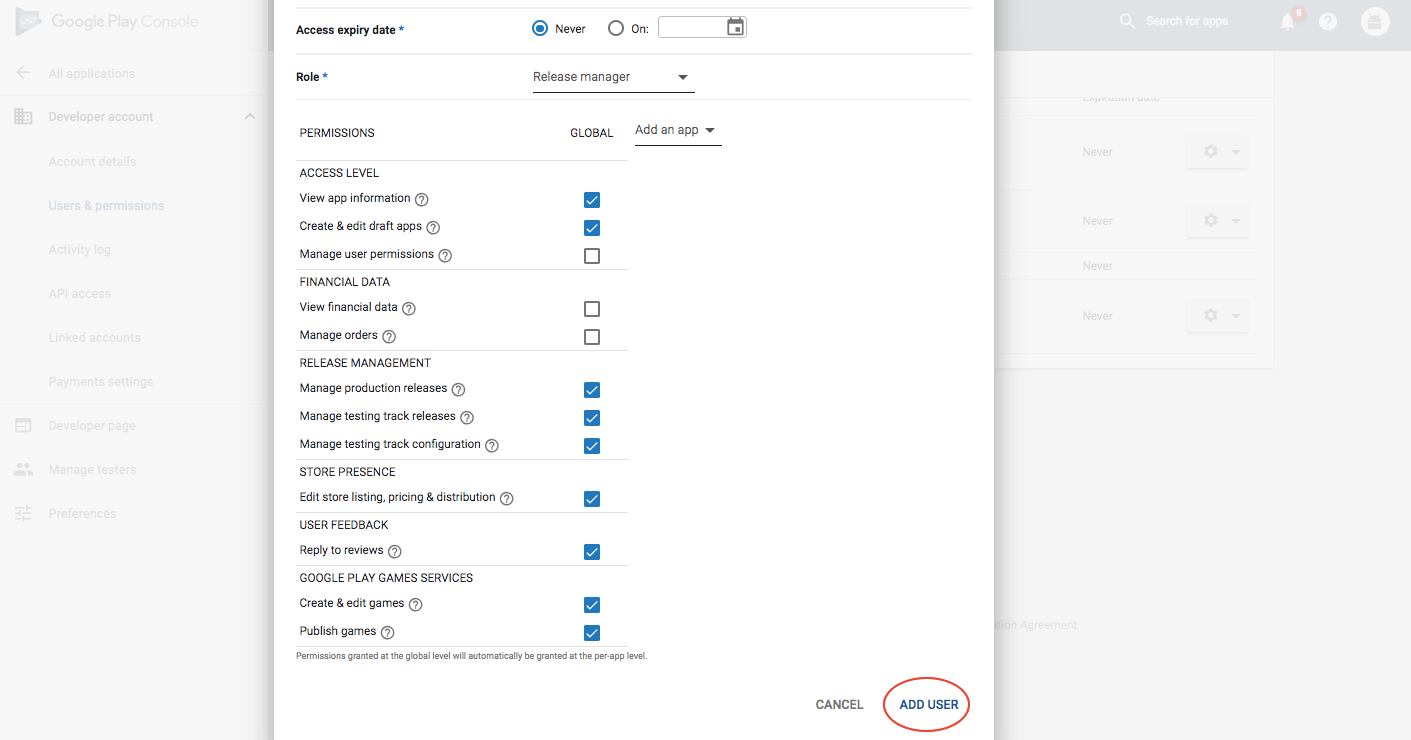 Tip
The best way to create the JSON file is to use the Google Chrome or Mozilla Firefox browser.