An easy way to integrate the smart widget into your Jimdo website
That's how you connect the smart widget to your Jimdo website. If you have created your website with the provider Jimdo, it is possible to integrate the smart widget into it. At first log in to Jimdo and visit your website. Then, in the top left, click Menu > Settings > Edit Head. The head of your Jimdo website can be edited under the "Entire Website" tab. This is also the place where you add the smart widget into your website. Open another tab, go to your dashboard, and go to Publish > Smart Widget. Choose whether you want to install the redirection to your app and/or messenger or if you want to use the promotion banner (confirm with Save).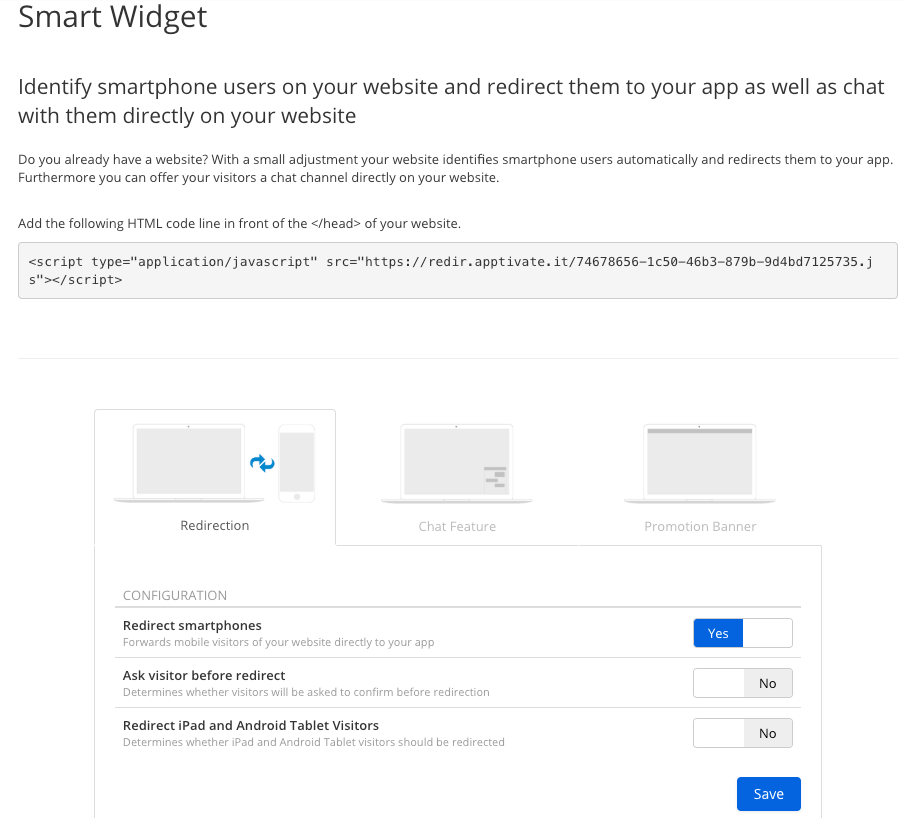 Then simply copy the displayed JavaScript Code. Go back to the Jimdo website and paste the code into the head. Click Save to confirm the entry. If you've enabled redirection to your app, smartphone users are automatically routed to your app when they visit your site. When the messenger is selected, a chat window will appear on your site, allowing you to chat with your site visitors.
Tip
You may need to re-invoke your site or clear your browser's cache to see the changes.