Create different campaigns to reach selected users
With our marketing automation you can automatically send messages to your users. You can choose between templates or your own individual message. Based on the user data of your app users, you create suitable messages that are sent to a selected group of users.
The right template for every purpose
To make it even easier for you, there are now many templates available for different campaigns. All templates include preset filters, messages and settings that you can use right away.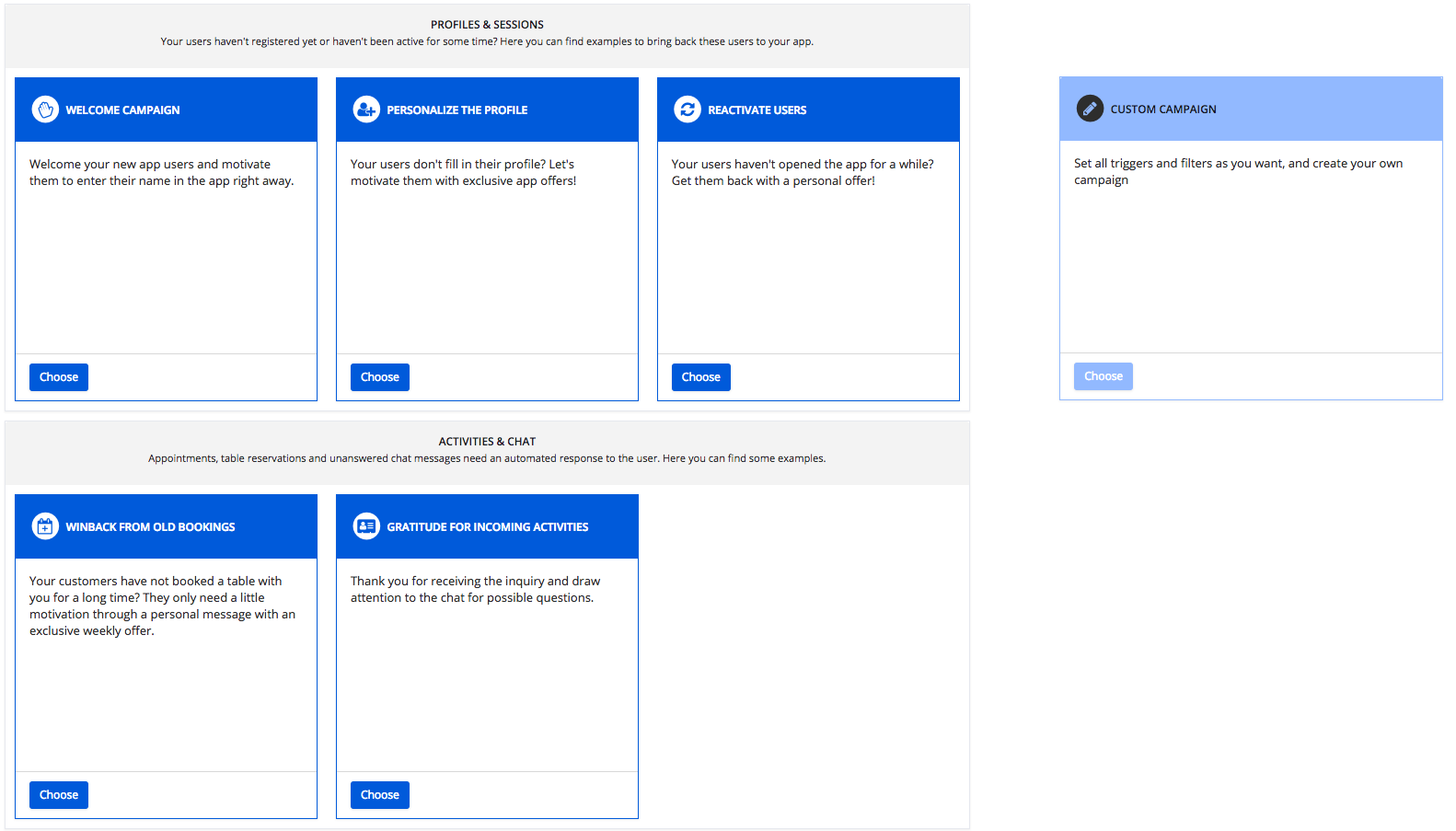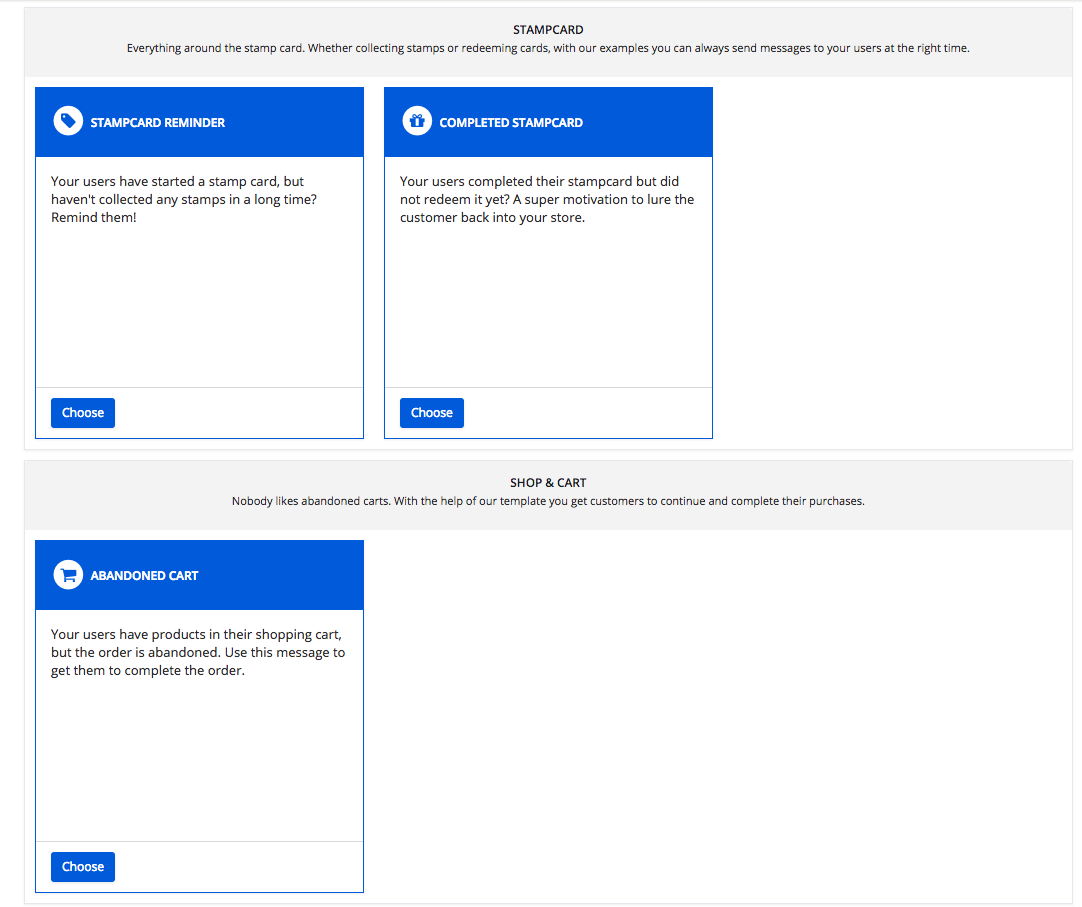 To use the templates, go to the Campaigns section in your dashboard. Now you are in the Campaign management section. By clicking on the button Create campaign (top right) you get to the templates. In total there are four categories and eight templates from which you can choose. Each of these templates is designed for a specific purpose. You can, for example, choose between a Welcome campaign, Reactivate users or a Stamp card reminder. By clicking on Choose, you can then select your template and – if you wish – further edit and customize it.
Using the example of the template Reactivate users, you can see that you can still customize the message – both from the text and from the filter settings or configurations. Depending on which filters you set, you will see on the right how many users you expect to reach. Of course, you can also make these individual adjustments for all the other templates. Of course, you can still create your own individual campaign by clicking on Choose in the template overview under Custom campaign.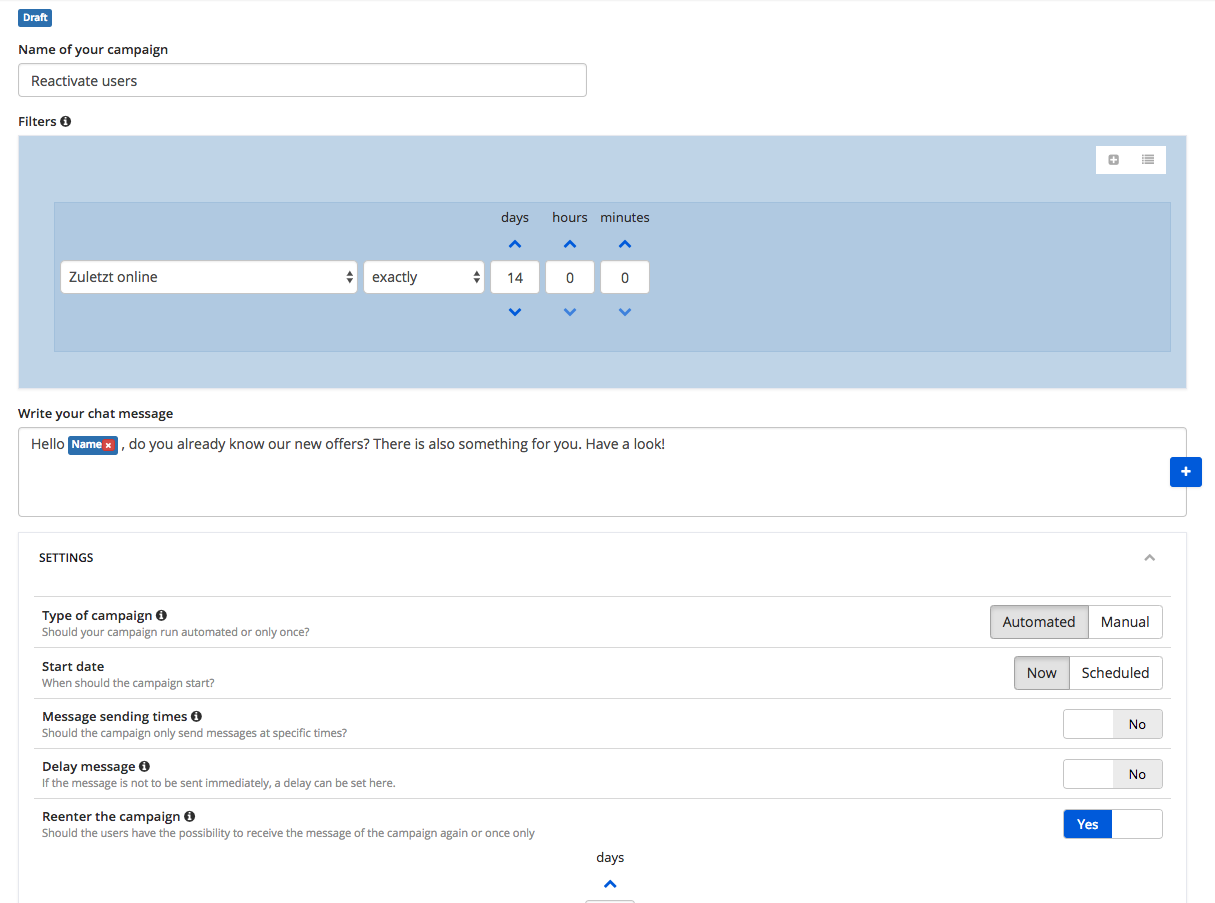 Under Write your chat message you will see a mandatory message. This has the placeholder name already contained, so that your recipients are addressed immediately with their name, which they have deposited in the app. Of course you can also add more placeholders to the message. To do this, click on the blue plus sign on the right to further customize your message.
Note
You can also save any template as a draft by clicking the small arrow next to the Save and run button. You can edit existing campaigns at any time. You can stop them and edit them by clicking on the Edit icon directly in your Campaign management.
Further information about Marketing Automation