With just a few clicks you can cancel your app on your own
Even if it's a pity if you want to cancel your app, we'll show you how to proceed. You can cancel the contract yourself using the AppYourself dashboard. Log in and go to My account > Subscriptions.
In the appearing mask you will see your booked plan as the first entry. Below you can view your account information, billing and shipping address, payment methods and your billing history.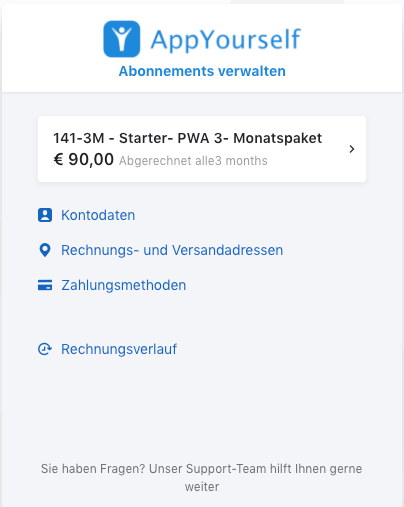 To cancel, click on the first entry that shows your booked plan. You will see the payment method you have chosen and the unsubscribe link. By clicking on the link Cancel Subscription you canceled your app by yourself. You will then receive a cancellation confirmation.